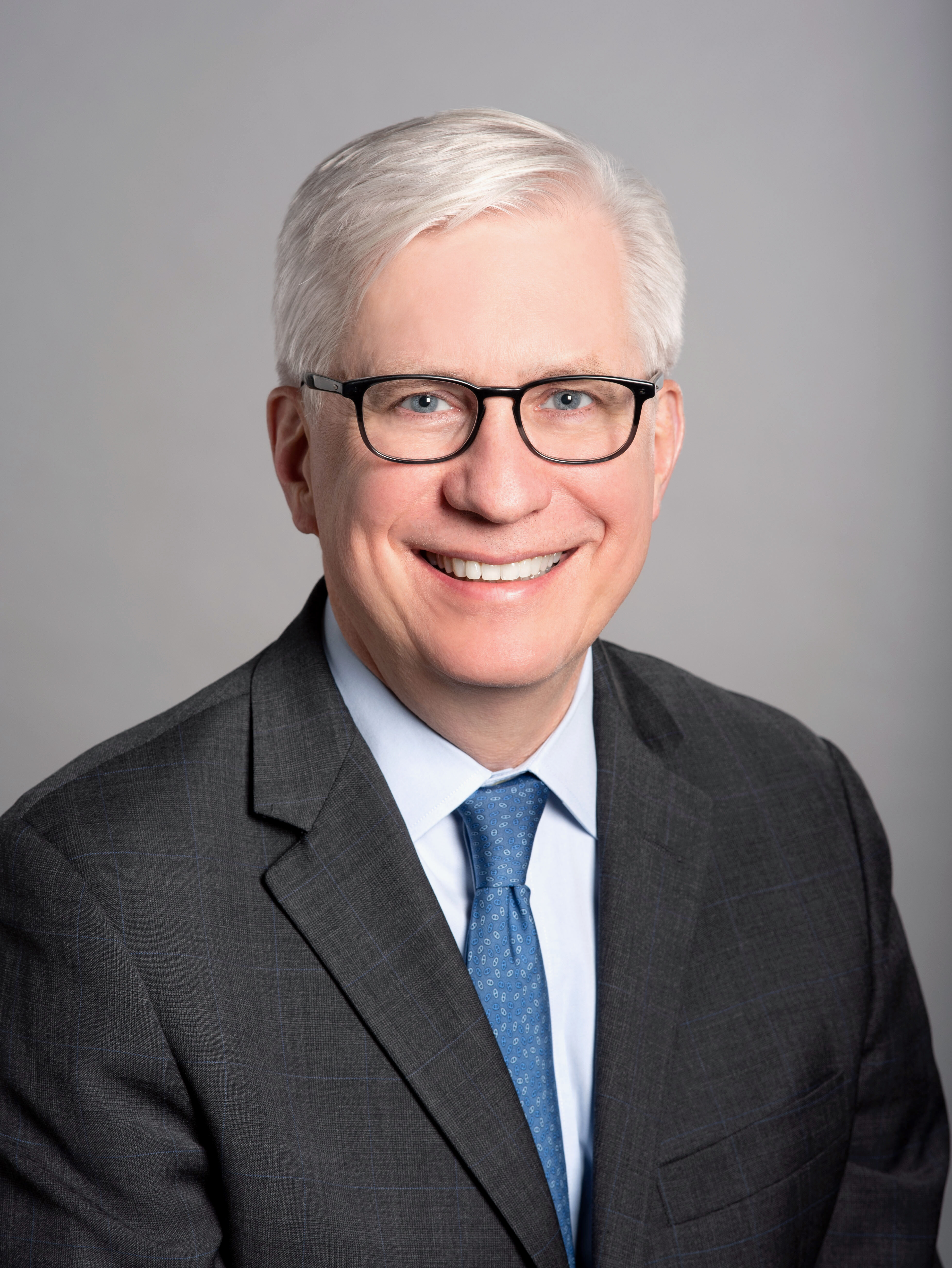 Gerard M. Doherty, MD
Moseley Professor Of Surgery, Harvard Medical School
Surgeon-In-Chief, Brigham Health & Dana-Farber Cancer Institute
Crowley Family Distinguished Chair, Department Of Surgery, Brigham And Women's Hospital
Dr. Doherty, an acclaimed endocrine surgeon, is a graduate of Holy Cross and the Yale School of Medicine. He completed residency training at UCSF, including Medical Staff Fellowship at the National Cancer Institute.  Dr. Doherty joined Washington University School of Medicine in 1993, and became Professor of Surgery in 2001. In 2002 he became Head of General Surgery and the Norman W. Thompson Professor of Surgery at the University of Michigan, where he also served as the General Surgery Program Director and Vice Chair of the Department of Surgery. From 2012 to 2016, Dr. Doherty was the Utley Professor and Chair of Surgery at Boston University and Surgeon-in-Chief at Boston Medical Center before becoming Moseley Professor of Surgery at Harvard Medical School, and Surgeon-in-Chief at Brigham and Women's Hospital and Dana-Farber Cancer Institute.
Dr. Doherty was trained in Surgical Oncology, and has practiced the breadth of that specialty, including as founder and co-director of the Breast Health Center at Barnes-Jewish Hospital.  His clinical and administrative work was integral in the establishment of the Siteman Cancer Center at Washington University.  Since joining the University of Michigan in 2002, he has focused mainly on surgical diseases of the thyroid, parathyroid, endocrine pancreas and adrenal glands as well as the surgical management of Multiple Endocrine Neoplasia syndromes. He has devoted substantial effort to medical student and resident education policy.  His bibliography includes over 300 peer-reviewed articles, reviews and book chapters, and several edited books.
Dr. Doherty is Past-President of both the International Association of Endocrine Surgeons (IAES) and the American Association of Endocrine Surgeons (AAES). He currently serves as Treasurer of the International Society of Surgery (ISS), the Historian for the Society for Clinical Surgery (SCS) and Editor-in-Chief of AccessSurgery.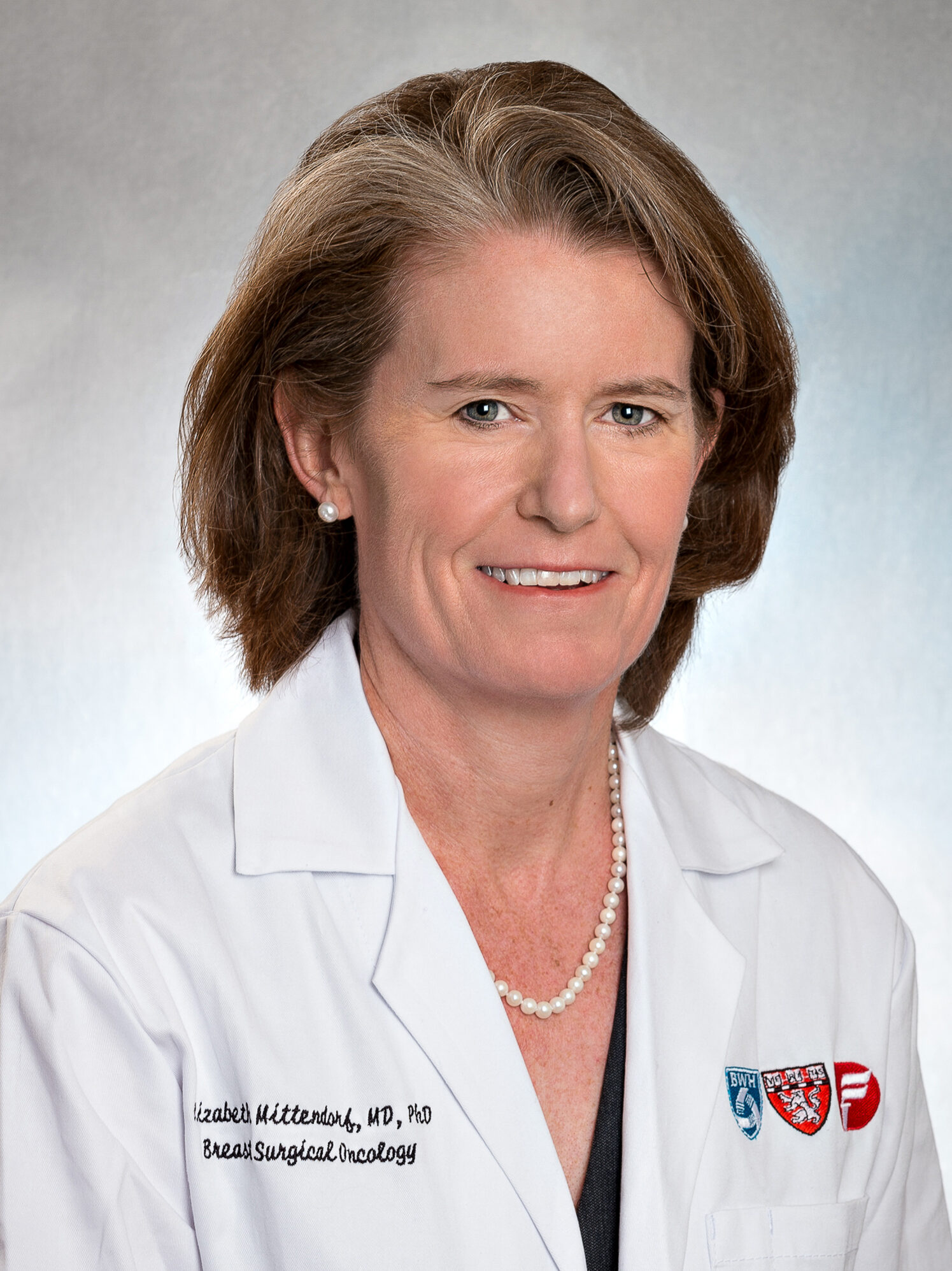 Elizabeth Mittendorf, MD, PhD
Rob and Karen Hale Distinguished Chair in Surgical Oncology
Brigham and Women's Hospital
Dr. Elizabeth Mittendorf is the Robert and Karen Hale Distinguished Chair in Surgical Oncology and Associate Chair for Research in the Department of Surgery at the Brigham and Women's Hospital. She is also the Director of the Breast Immuno-Oncology program and Co-Director of the Breast Cancer Clinical Research Program at the Dana-Farber/Brigham and Women's Cancer Center. Dr. Mittendorf received her medical degree from Case Western Reserve University School of Medicine where she also completed a residency in General Surgery. She then served on active duty in the United States military before completing a fellowship in Surgical Oncology at the University of Texas MD Anderson Cancer Center. Dr. Mittendorf also holds a PhD in Immunology from the University of Texas Graduate School of Biomedical Sciences at Houston. She is board certified by the American Board of Surgery.
Dr. Mittendorf focuses her clinical and laboratory efforts on the study of breast cancer with a specific interest in immunotherapy. She has been the principle on a number of clinical protocols including the phase III PRESENT (Prevention of Recurrence in Early-Stage, Node-Positive Breast Cancer with Low to Intermediate HER2 Expression with NeuVax Treatment) study, and a multicenter phase II trial investigating the efficacy of a CD8+ T cell eliciting vaccine in combination with trastuzumab which is based on preclinical data generated in her laboratory and follows a phase I trial she conducted demonstrating the combination to be safe. This trial is supported by a Breakthrough Award from the Department of Defense. She was recently awarded a prestigious Stand Up to Cancer award to support the conduct of a multicenter trial evaluating the combination of ipatasertib and atezolizumab in triple negative breast cancer. This trial is also informed by work from her laboratory showing transcriptional regulation of PD-L1 expression through the PI3K/AKT pathway. The current focus of her laboratory work is to determine the impact of standard and experimental therapies on immunologic aspects of the tumor microenvironment in order to inform rational trials of immunotherapeutic agents in breast cancer. She is also investigating novel targets for vaccine strategies. In addition to her work evaluating breast tumor immunology and immunotherapy, Dr. Mittendorf has published extensively on a multitude of subjects related to breast cancer and surgical management of the disease to include incorporation of biologic factors into staging, management of the axilla, and surgery following receipt of neoadjuvant chemotherapy.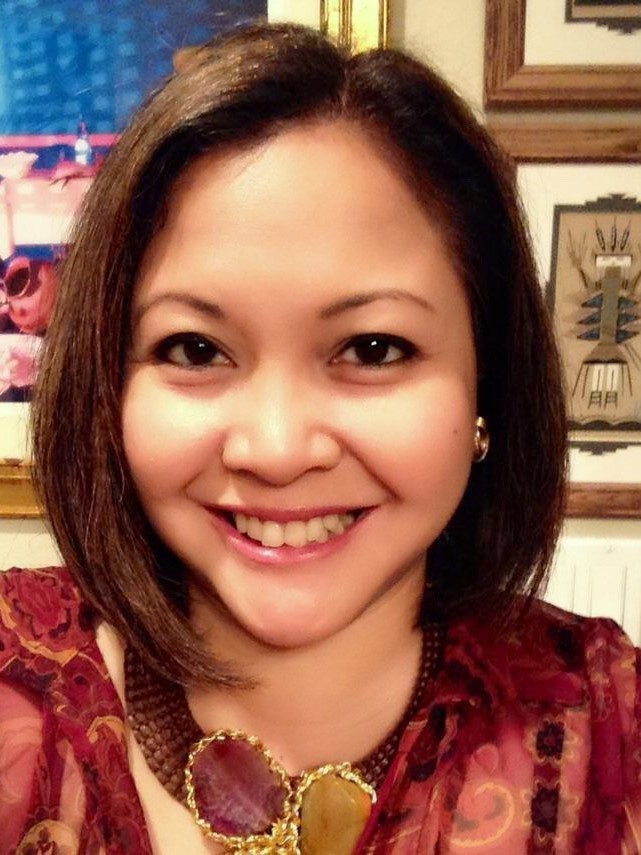 Gina Tonogbanua Custer
Gina joined the Department of Surgery in April 2018.  Prior to joining Brigham & Women's Hospital she worked in various leadership roles at the University of Florida, University of California – San Diego and Imaging Healthcare Specialists.  Gina has over 15 years of experience in pre- and post-award management, operations design and implementation, policy drafting, contract review and negotiations, recruitment and performance management, and fiscal reporting and budgeting.
In her free time, she writes a mystery-centered blog, is working on a historical mystery and is trying to teach herself Latin.